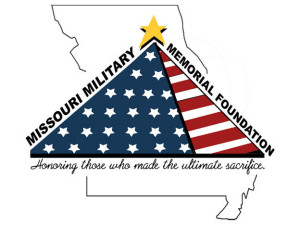 It's that time of year again! We're prepping for our 3rd Annual 5K Walk/Run for the Heroes.
Join us for a day of honoring our fallen military men and women from Missouri on Saturday October 12th, 2013 at Jefferson Barracks Park. The 3rd Annual 5K Walk/Run for the Heroes begins at 10am; walk-up registration begins at 9am.
REGISTRATION INFORMATION:
Registration will begin on June 10, 2013 for both on-line and mail in forms.
DEADLINES:
Registration (with t-shirt) will end on September 11th, 2013.
Registration (with no t-shirt) will end on October 9th, 2013.
*You may still register for the 5K Walk/Run for the Heroes on the day of the event. 
REGISTRATION FEE(S):
$25 (11 years of age or older)
$15 (10 years of age or younger)
T-SHIRT(S):
In order to receive a t-shirt, with your paid registration, please register no later than September 11th. No t-shirt orders can be processed after this date due to our vendor deadline.
TEAM T-SHIRTS:
Once again the Missouri Military Memorial Foundation will be having team t-shirts made for those teams who have 25 (or more) participants. The deadline to receive the personalized team t-shirts will be the same as the regular t-shirt deadline of September 11th.
Fore more detailed information about the 5K Walk/Run for the Heroes please visit our Information page by clicking here.
To learn more about our 501(c)3 non-profit organization, please visit our official website: www.missourimilitary.org