DONATIONS: To make a donation to Team Torlina – please click on the DONATE button below. Please allow 24-48 hours for your donation to be listed in this section. Donations do not include a commemorative t-shirt.
---
---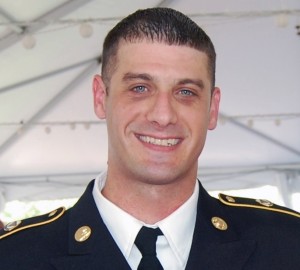 Team Torlina will be walking in honor of SGT Steven Torlina. SGT Torlina served in the Army for 7 years and deployed to both Iraq and Afghanistan.  At the time of his death, he was active with the U.S. Army Reserves
Team Torlina proudly walks/runs in Steven's honor on October 12, 2019.
TEAM CAPTAIN: Stephanie Torlina
DONATIONS:


$50 Shirley Davis.                                                                                                           $50 Marianne Russell                                                                                                   $100 Bryan Marshalek
TOTAL MONIES RAISED: $825


TEAM MEMBERS:
Sarah Abrahamson
Tamye Almon
Tom Almon
Travis Almon
Tracy Bohn
Paul Carlock
Sue Deters
Jason Hoffmann
Sandy Hoffmann
Bo Kunz
Lanelle Nerl
Brenna Schoen
LAURA SCHOEN
Nick Schoen
TIMOTHY SCHOEN
Stan Shurmantine
Tina Stevenson
Elaine Torlina
Russell Torlina
Stephanie Torlina
Tanner Torlina
Jane Townsend
Eric Valentine
Jenn Williams
Patti Woods