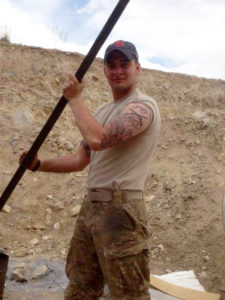 Team Walkdaddy will be walking in honor of SPC Matthew Walker, US Army, who was KIA June 5, 2014 in the Paktika Province, Afghanistan. Matthew was part of the 101st Airborne Air Assault unit.
Team SPC Matthew Walker proudly walks/runs in Matthew's honor on October 12, 2019.
TEAM CAPTAIN: David Walker
DONATIONS:
TOTAL MONIES RAISED: $275
TEAM MEMBERS:
Daniel Elliott
Sam Garland
De Littlefield
Timothy Littlefield
Dawn Pennell
David Walker
Herb Walker
Janie Walker
Olivia Walker
Rachel Walker
DONATIONS: To make a donation to Team Walkdaddy please click on the DONATE button below. Please allow 24-48 hours for your donation to be listed in this section. Donations do not include a commemorative t-shirt.