DONATIONS: To make a donation to Team Walker – please click on the DONATE button below. Please allow 24-48 hours for your donation to be listed in this section. Donations do not include a commemorative t-shirt.
---
---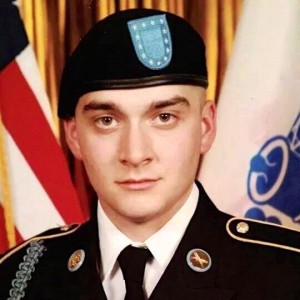 Team SPC Matthew Walker will be walking/running in honor of SPC Matthew Walker who was killed in action on June 5, 2014 during Operation Enduring Freedom.
Matthew was with Company B, 1st Battalion, 502 Infantry Regiment, 2 Brigade Combat Team, 101st Airborne Division Air Assault

Team SPC Matthew Walker proudly walks/runs in Matthew's honor on October 12, 2019.
TEAM CAPTAIN: Heather Wooderson
DONATIONS:
$200 Meramec Sharks 8UB4                                                                                         $25 Melissa Chavez                                                                                                       $25 Robert McMillan                                                                                                     $25 Susan McMillan                                                                                                       $50 Karen Menendez                                                                                                    $100 Marita Wooderson

TOTAL MONIES RAISED: $2,170
TEAM MEMBERS:
Jason Brandhorst
Lori Brandhorst
Ali Cameron
Ella-Jane Cameron
Nik Cameron
Paul Carlock
Anthony Carter
Sherri Carter
Lindsay Christman
Mike Christman
Andrew Clark
Emily Clark
John Clark
Lori Clark
Denise Corio
Joe Corio
Bailey Couch
Joseph Drago
Kim Drago
Paul Drago
Vinny Drago
Caleb Ehlert-Smith
Braylen Feager
Kipton Feager
Carson Gross
KEVIN HARTMANN
Kylie Henning
Melissa Henry
Laura Hensiek
Kent Hinesley
Jack Huelsmann
Denny Hufford
Joshua Jackson
Stephanie Kaelin
Amy Knackstedt
Brady Knackstedt
Kennady Knackstedt
Zach Knackstedt
Darijo Lebic
Stephen Lebic
Ann Long
Tom Long
Bob McMillan
Susan McMillan
Janis Miles
Brittany Munzlinger
Emery Munzlinger
Joseph Munzlinger
Micah Murphy
Joanne Musick
Joel Musick
Becca O'Toole
Benny OToole
Oliver OToole
Ted OToole
Katie Rund
John Russo
Brona Sarchett
Colin Sarchett
Tyler Sarchett
Amy Smith
Brooke Stege
Jeffrey Stege
Patricia Vineyard
Nick Weite
Nicole Weite
April Wooderson
CAMDEN WOODERSON
Clarence Wooderson
HEATHER WOODERSON
Marita Wooderson
RICHARD WOODERSON
Day of Registrations: 
Jason Kaperya
Kathleen Kapeya