DONATIONS: To make a donation to Team Hofmann – please click on the DONATE button below. Please allow 24-48 hours for your donation to be listed in this section. Donations do not include a commemorative t-shirt.
---
---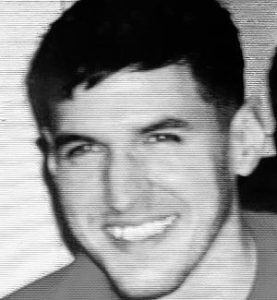 Team LCpl Justin Hofmann is walking/running honor of Justin W Hofmann (9/1/90 – 1/12/15)
My son Justin was moved to gifted classes in 3rd grade. He tested in the top 1% in the country on all his MAP and Iowa tests for Math, Science and English. Justin got a perfect score on the Marine entrance test and left for boot camp March 2011.  He chose intelligence, a cryptologic linguist. Justin learned Farsi, Pashto & several other languages. Justin was part of the 1st Radio Battalion – 1st Marine Expeditionary Force. His commanding officer said & wrote that Justin was an extremely intelligent and gifted linguist that was saving lives of Marines deployed in harms way. Justin was naturally athletic and a talented runner, handsome and goodhearted. He always had a smile on his face. 
Team Hofmann proudly walks/runs for Justin on October 12, 2019.
TEAM CAPTAIN: Lisa Hofmann
DONATIONS:

$15 Jasmine Heckman                                                                                                   $20 Grace Gronniger.                                                                                                   $100 Jennifer Prescott 
TOTAL MONIES RAISED: $550


TEAM MEMBERS:
Cindi Blanke
Lanora Blasa
William Blasa
Marah Draga
Tom Eiceman
Jon Gerik
Kristain Gerik
Justin Gilbert
Lisa Hofmann
Lisa1 Hofmann
Lisa2 Hofmann
Catherine Munoz
Kimberly Seets
Matthew Seets
Jess Skidmore
Staci Skidmore
Logan Vance