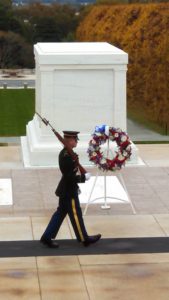 Butler Brigade is walking to Honor all who have served and sacrificed.
"My dad Rodney Butler was in the army in the late 1950s. My brother in law Bob Embly was in the Vietnam War, and even though he did not die in combat, he suffered from the effects of war until the day he died. Bob's son Rodney Embly and my son Brian Burke both served in Iraq during Operation Iraqi Freedom and my nephew Stephen Myers was in Afghanistan for Operation Enduring Freedom.
Each year on Memorial Day our family has a patriotic service where we share what freedom means to us. The sacrifice of our military means so much to all of the Butler Brigade.
Team Butler Brigade proudly walks/runs on October 12, 2019.
DONATIONS:
TOTAL MONIES RAISED:
TEAM MEMBERS: