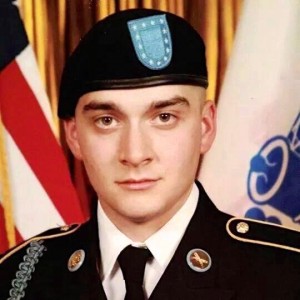 Team SPC Matthew Walker will be walking/running in honor of SPC Matthew Walker who was killed in action on June 5, 2014 during Operation Enduring Freedom.
Matthew was with Company B, 1st Battalion, 502 Infantry Regiment, 2 Brigade Combat Team, 101st Airborne Division Air Assault

Team SPC Matthew Walker proudly walks/runs in Matthew's honor on October 14, 2017
TEAM CAPTAIN: Heather Wooderson
TEAM GOAL: $
MONEY RAISED: $910.00

REGISTRATION FEE(S):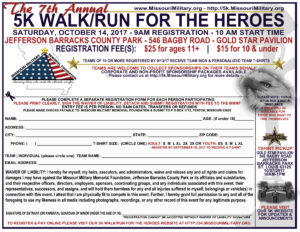 $25 for ages 11+
$15 for ages 10 and under
OFFLINE REGISTRATION:
Click below for the Registration Form:
Mail-in Registration Form
ONLINE REGISTRATION:
DONATIONS: To make a donation to Team Walker please click on the DONATE button below. Please allow 24-48 hours for your donation to be listed in this section. Donations do not include a commemorative t-shirt.
TEAM MEMBERS:
Richard Wooderson
Camden Wooderson
Ann Long
Tom Long
Maeve Long
Benson Long
Mark Hoch
Samantha Hoch
C.R. Wooderson
Marita Wooderson
Jack Huelsmann
Jamie Foster
Adrienne Bergh
Edward Hummingbird
Amy Smith
Dario Lebic
Caleb Ehlert-Smith
Stephen Lebic
Robert Simons
Gretchen Simons
Janet Mitchell
Jessica Dulanes
Kent Hinesly
Paul Drago
Susan McMillan
Robert McMillan
Nicole Weite
Nick Weite
Titan Weite
Ryker Weite
Chris Sarchett
Brona Sarchett
Tyler Sarchett
Colin Sarchett
April Wooderson
Sean Mauk
Brittany Munzlinger
Joe Munzlinger
Emery Munzlinger