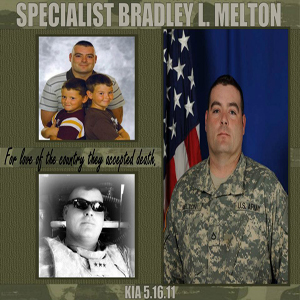 Team Melton will be walking/running in honor of SPC Bradley L Melton who was killed in action on May 16, 2011 during Operation Enduring Freedom.
Team Melton proudly walks in Bradley's honor on October 14, 2017.
Team Captain: Angelica Ornelas
Team Goal: $
Money Raised: $115.00.

REGISTRATION FEE(S):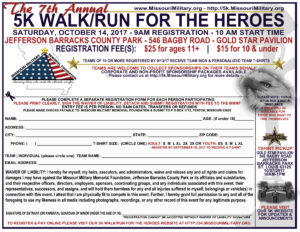 $25 for ages 11+
$15 for ages 10 and under
OFFLINE REGISTRATION:
Click below for the Registration Form:
Mail-in Registration Form
ONLINE REGISTRATION:
DONATIONS: To make a donation to Team Melton please click on the DONATE button below. Please allow 24-48 hours for your donation to be listed in this section. Donations do not include a commemorative t-shirt.
Team Members:
Billy Skaggs
Sherry Dillon
Tommi Woolsey
Trey Guill