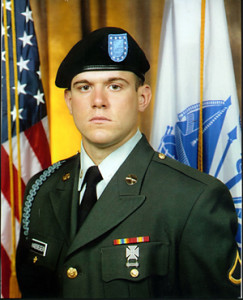 Team Hobby will be walking in honor of PFC Andrew J Habsieger who was killed in action on March 24, 2008 while serving in Operation Iraqi Freedom.
Andrew was with the 4th BN, 64th Armor Regiment, 4th Brigade Combat Team, 3rd Infantry Division
Team Hobby proudly walks in Andrew's honor on October 14, 2017.
Team Captain: Brenda & Mike Habsieger
Team Goal: $
Money Raised: $230.00
DONATIONS:
To make a donation to Team Hobby please click on the DONATE button below. Please allow 24-48 hours for your donation to be listed in this section. Donations do not include the commemorative t-shirt. 
TEAM MEMBERS:
Jake Habsieger
Amber Habsieger
Taylor Habsieger
Austin Habsieger
John Crites
Thomas Schilly
Heather Schilly
Kieron Bernin