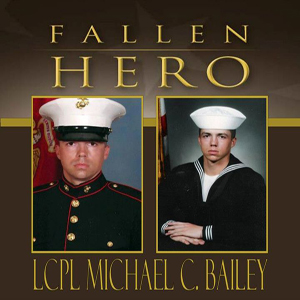 Team Bailey will be walking in honor of LCpl Michael C Bailey who was killed in action on June 16, 2010 while serving in Operation Enduring Freedom.
Michael was with the 3rd Combat Engineer Battalion, 3rd Marine Division, III Marine Expeditionary Force
Team Bailey proudly walks in Michael's honor on October 14, 2017.
TEAM CAPTAIN: Stephanie Dalton
TEAM GOAL: $
MONEY RAISED: $25.00

REGISTRATION FEE(S):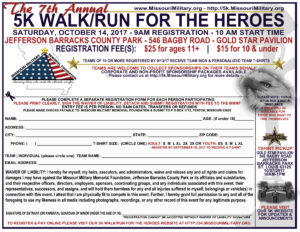 $25 for ages 11+
$15 for ages 10 and under
OFFLINE REGISTRATION:
Click below for the Registration Form:
Mail-in Registration Form
ONLINE REGISTRATION:
DONATIONS:To make a donation to Team Bailey please click on the DONATE button below. Please allow 24-48 hours for your donation to be listed in this section. Donations will not include the commemorative t-shirt.
TEAM MEMBERS: