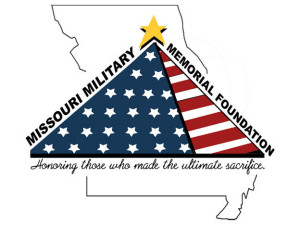 Join us for a day of honoring our fallen military men and women from Missouri on Saturday October 12th, 2013 at Jefferson Barracks Park*. The 3rd Annual 5K Walk/Run for the Heroes begins at 10am; walk-up registration begins at 9am.
*There are some concerns that Jefferson Barracks County Park will be closed due to the government shutdown. Please be advised that while the government does own Jefferson Barracks National Cemetery, the park is owned by St. Louis County so the park will be open for the 5K. 
This event is open to the public — anyone can participate with a paid registration.
DIRECTIONS:
Take I-270 South to Telegraph Rd. Make a left on Telegraph, and follow it for approximately 1 mile to Jefferson Barracks Rd. Make a right on Jefferson Barracks Rd, and follow it for approximately 2 miles (Jefferson Barracks Rd. becomes Sherman Ave. in approximately 1 mile) to Worth Rd. Make a left on Worth, and follow it to Hancock Ave. Make a right on Hancock Ave, and the parking lot is approximately 2 blocks on the left, before you reach Grant Rd.
REGISTRATION INFORMATION:
On-line registration has closed. You will still be able to register on the day of the event. For your convenience, please print and fill out the registration form prior to arriving. You can find a printable copy of the registration form on the Registration page. Please be there early if you plan to register on the day of as this is generally a very busy time.
T-SHIRT PICK UP DAY:
T-Shirt Pick-up Day: This Saturday (9/28) from noon until 4pm you will be able to pick up your t-shirts (if you registered prior to the 9/11 deadline). This will be the only t-shirt pick up day that we have. The address for pick up is: 1331 Woodland Oaks Dr., zip code 63021
You will be able to pick up t-shirts on the day of the 5K.
DEADLINES:
Registration (with t-shirt) ended on September 11th, 2013.
Registration (with no t-shirt) will end on October 9th, 2013*.
*You may still register for the 5K Walk/Run for the Heroes on the day of the event. 
REGISTRATION FEE(S):
$25 (11 years of age or older)
$15 (10 years of age or younger)
T-SHIRT(S):
In order to receive a t-shirt, with your paid registration, please register no later than September 11th. No t-shirt orders can be processed after this date due to our vendor deadline.
TEAM T-SHIRTS:
Once again the Missouri Military Memorial Foundation will be having personalized team t-shirts made for those teams who have 25 (or more) participants or 10 participants and a $250 donation. The deadline to receive the personalized team t-shirts will be the same as the regular t-shirt deadline of September 11th.
TEAM PHOTO SCHEDULE:
Jennifer Jerome of the Missouri Military Memorial Foundation will be taking team pictures the day of the 5K. Please contact her using the Contact Form on this website to schedule a time for your team photo to be scheduled.
The following times have been scheduled. Any empty slots are still available for teams who wish to have their photo taken. These photos are free of charge and copyright will be released so that the team captains may distribute them to team members.
9:00 Open
9:05 Team Bailey
9:10 Team Melton
9:15 Team My Marine, My Hero, My Dad
9:20 Team Fisher
9:25 Team We Walk for Them All
9:30 Team Simmons
9:35 Team Our Sons
9:40 Team Pinson
11:30 Team White
11:35 Open
11:40 Open
11:45 Open
11:50 Open
11:55 Open
Fore more detailed information about the 5K Walk/Run for the Heroes please visit our Information page by clicking here.
To learn more about our 501(c)3 non-profit organization, please visit our official website: www.missourimilitary.org
You can view our official event page, on Facebook, by clicking here.
MEDIA:
If you missed the interview that played on 106.5 THE ARCH, 92.3 WIL and 101 ESPN in St. Louis, during Talk of the Town, on Sunday, August 25th with the MMMF's own Jennifer Jerome, you can hear it here:
http://missourimilitary.org/TOTT.html (and you can also see the current rendering of our memorial design).

If you are unable to walk, but would still like to donate to a team please visit our main website located at www.MissouriMilitary.org. On the top right-hand corner you will find the donation button (just like the one to the left of this post) that will take you to the appropriate location to do so. Please be sure to add in the team name that you would like your donation to go to. Thank you.